When we moved to Los Angeles a few years ago, we made a huge downsize in terms of living space. We went from 1500 square feet to 896 square feet.
It's taken some time for me to get rid of a 600+ square feet worth of stuff, Christmas decor included, but I'm finally there. Okay, I'm a little closer.
I've also recently decided to take a pseudo-monochromatic color palette approach to our main living spaces so I can play with the pops of color technique for interior design. Imagine my delight when casually browsing through Pinterest this week to find a cornucopia of small space Christmas tree ideas. It was quite delightful indeed.
Here are some perfect small space Christmas tree ideas:
A Small Space Christmas Tree from Kit + Forage

Coastal Branch Tree from Crafts by Amanda

DIY Wooden Christmas Trees

Vintage Ornament Tree from Into Vintage

Frosted Branches Hanging Tree from Cox & Cox

Painted Holiday Tree from The Bungalow

DIY Makeshift Christmas Tree from Almost Makes Perfect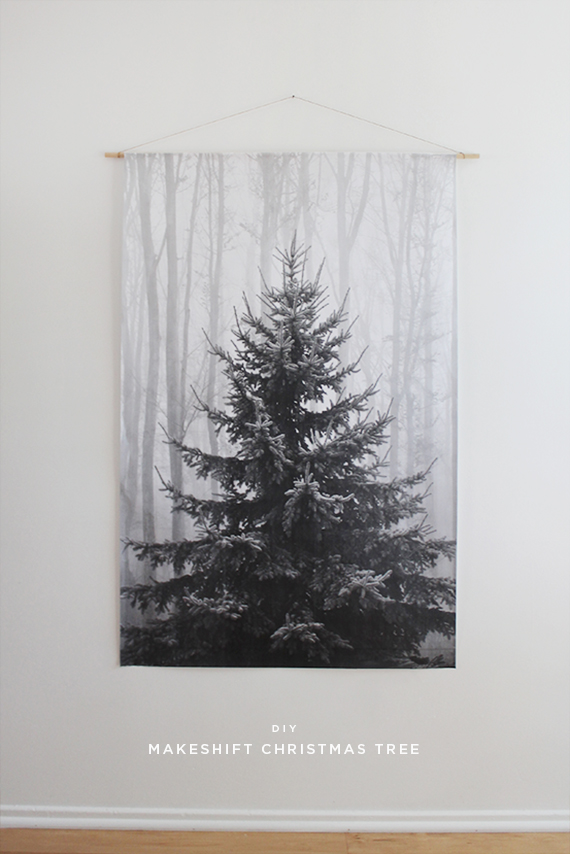 Paper Triangle Tree from Brit+Co

Fresh Greens Hanging Christmas Tree from Almost Makes Perfect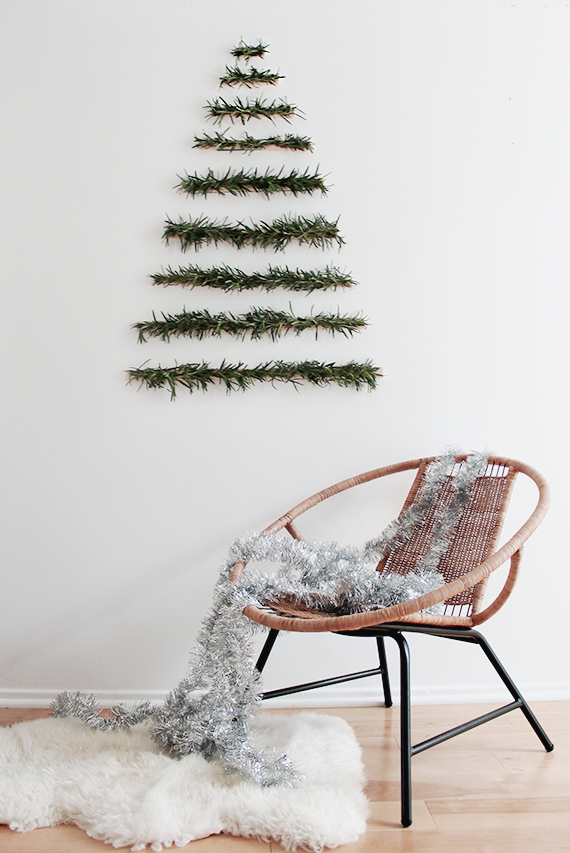 DIY Christmas Tree Wall Hanging from Curbly

Easy DIY Dowel + Ornament Christmas Tree from Hank & Hunt

DIY Plywood + Yarn Tree from Crown Aces

Colorful Garland Tree Idea from Down to the Woods

DIY Dropcloth Chalkboard Tree from Simply Radiant

PVC Pipe Christmas Tree from Martha Stewart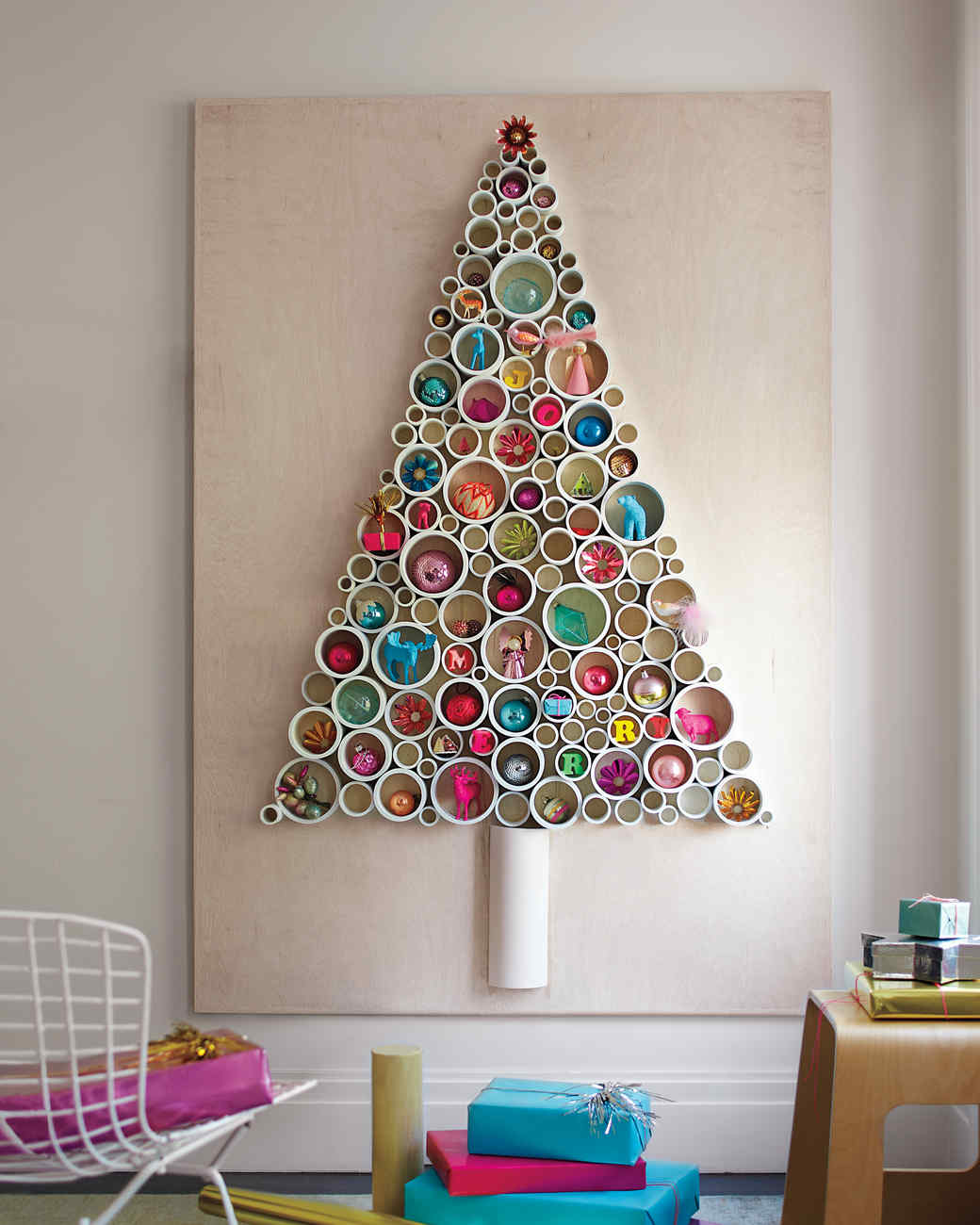 DIY Painted Driftwood Tree from decor8