Attending industry conferences is always a great way to enhance your skills, network with your peers, and develop thoughtful business relationships.
Preparing for these things, however, can be one of the most incredible and traumatizing rides on an emotional & mental roller coaster as riding one of steel or wooden varieties can be.
And just so you don't think that flying across the country to participate is all rainbows and butterflies and unicorn farts (and bourbon), here's why:
You realize there are 89 incredible speakers and only one of you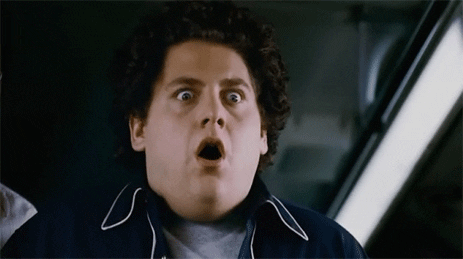 Never fear though. Most conferences have snazzy little helpers sitting in on each panel/workshop/keynote to be sure there's a live blog or recap available for those who haven't figured out cloning technology quite yet.
The host hotel includes valet and overnight shoeshine service

You will seriously consider whether or not the shoeshine service covers flip flops or gladiator sandals. This is entirely normal.
You remember you don't have any business cards the night before your flight

Sure, business cards are helpful. But know that the more you spend time interacting, chatting and connecting with people, the easier it will be to open up that magical device in the palm of your hand and exchange contact information for after the festivities end. Don't fret. It's cool.
The entire event will be catered and you don't have to cook (or clean)

Is there a character limit on praise hand emojis? I'm willing to push that limit for this alone.
Your plan to pack a t-shirt and jeans for the parties is dashed by talks of sundresses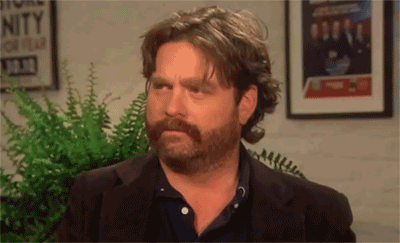 And by "dashed" I obviously mean "bold, italicized & underlined". Dress the way that you feel most comfortable. Even if that means fashion sweatpants (i.e. a pair without crusty, kid hand stains) and a forgiving tee.
The conference sponsors are stoked to be supporting the thing

The marketplace and the reps that mingle during the day and evening events are there for a reason. They want to meet you. They want to get to know you. They want to work with you. Don't shy away about the mutual benefits for their efforts and your outlets. There's enough success and opportunity to go around.
You aren't prepared for the black tie, closing event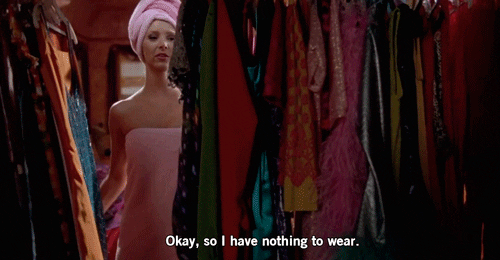 Yes you are. You're going to love every second of it. It's a time to celebrate and celebrate you shall.
---

This month I'll be speaking at Mom 2.0 Summit in Orlando, FL. I'll likely do all of these GIFs in real life. Follow me and the tag #mom2summit on Twitter & Instagram for proof.
---

See my intergalactic guide to surviving another conference circuit HERE
Don't forget that I've talked to you newbs about this sort of crap already HERE