This week, over on YouTube, I asked you guys what you wanted to know about whateva you were curious about and this is some of the crap that you came up with. Barely. I'm never doing this again. It's too hard for you guys.
Be sure to head over to the video on YouTube to ask your questions on next week's topic: DIETS.
Here's a spoiler GIF of me eating a terrible cereal concoction: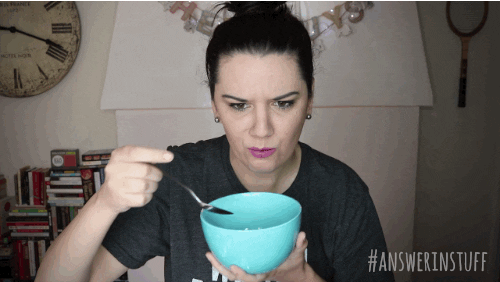 ---

Have you seen how happily married I am to my YouTube husband, Sharzad Kiadeh, yet? Go watch that now.
Subscribe to SHUGGILIPPO on YouTube so you don't miss these gems every Tuesday.