As I've mentioned here before, there have been a lot of changes around these parts for me in the past year.
One of the biggest life changes has been my move to Oklahoma.
The move was a big one. And it wasn't until I had an invitation waiting to join my best friend, Amy, on a Carnival Cruise did I realize exactly how big.
License to Sob
I've always been really terrible about getting my license updated when I move to a new place. As you can imagine, for a majority of my 20s, like most other "new adults", I moved around…a lot. I even moved across state lines, twice, before getting my driver's license updated. The story of getting my Oklahoma driver's license is a comical one. It took three failed attempts and finally a successful fourth to be able to carry a piece of plastic that signified that I, Jessi Sanfilippo, am now an official resident of the state of Oklahoma.
Amy, of course, was along for the adventure. We decided that in the interest of time (and a little bit of necessity) we would get my out-of-state license transfer and rush passport application handled in one fell swoop. As we headed over to the tag agency to make the trade-off of my old, outdated and much-too-tanned license photo for my fresh, new, Oklahoma one, my mind wandered to a place that I was not expecting in the least.
This day, this moment signified the first feeling of a conscious life choice that I had made for myself.
Every experience from early adulthood, to motherhood, to moving to LA, were all outcomes of other choices that I'd made. None of them explicitly mine to claim as my own.
I regret absolutely none of them as they brought the most incredible people and life experiences into my personal journey through this universe, but I cannot claim full ownership of any of them.
This move though? The move that came as a result of my commitment to self-care and surviving my own existence? This choice was mine.
So there we sat at a stoplight in Edmond, OK, me sobbing while also in charge of operating a vehicle. We sat at the traffic signal for a few extra moments, despite the light turning green. I let myself feel the moment. The sobs were heavy. The kind of sobs that come from deep within the furthest reaches of your gut. And while they were heavy and deep, they were also filled with light and confirmation.
Passport to Port
A couple of weeks passed before I had my very first passport in my possession. It was a handful of days before we were set to board a flight to NYC to embark on my first ever cruise to the beautiful island of Bermuda.
In case you are wondering, yes. I was terrified (and weirdly hopeful in that historic legacy sort of way) that we'd be lost forever in The Bermuda Triangle and the last thing anyone would remember was the video of an open ocean sunset I posted on Instagram before I went out.
Spoiler Alert: we did not get lost forever in The Bermuda Triangle.
With my very first passport in hand, I headed to the airport and then proceeded to be delayed by what felt like a million hours. It was only four hours, but it felt like a million with such a life milestone as my first ever international travel and my first ever cruise waiting for me on the other side of that terminal gate in Dallas.
We finally landed and managed to sneak in a solid three hours of sleep before brushing our teeth in the classically New York, postage-stamp-sized room at the fabulous Hudson New York hotel and making our way to the port for embarkation onto the Carnival Horizon.
Everything was AWE-some
From the stateroom to the food to the company to the space and ability to take a breath and truly reflect on myself, this trip was unmistakably one of the best I've been on in my entire life. Why people do not exclusively cruise to get their travel is beyond me? The magic of it all far exceeds the amenities (and those amenities are superb all on their own btw).
The days at sea were filled with freedom and relaxation. Cruise naps are a thing and they are glorious. Amy and I must have taken one (or two…ahem) every single day. Imagine being swayed to sleep, all swaddled up in a cozy comforter, with nothing but an endless horizon out your bedside window. I may go so far as to claim its some of the best sleep I've had in my adult life.
Cruise ships are basically cradles for grown-ups. -me
Underground and Overjoyed
I will say this about being towed into the port of Bermuda: HGNGHHHHGHGHSHHHGSHIOEP;OGKN!!
I could try to describe this sight in a profound and deeply poetic way, but there's truly no way to put into words the intensity of the blues, the crispness of the beaches and the richness of the island's culture.
What I will put into words is the excursion that Amy and I decided on for our day in Bermuda: cave exploring. Yeah. I know. I've heard it from a bunch of people that I traveled how far across the Atlantic Ocean, to an infamously pink-sanded beach island to go…underground?
In the words of Jughead Jones, "I'm weird. I'm a weirdo."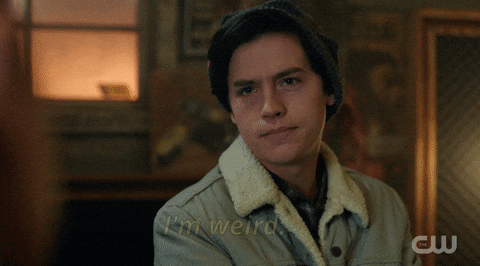 Let me tell you this though. If you are not the adventurous type who wants to head out onto the water in a wild catamaran or go scuba diving, but instead take in the local culture and history, might I recommend the cave exploration excursion in Bermuda? I might. In fact, I very much do recommend it.
I mean…look at this cave.
And then look almost 200 feet above this cave is a view from a lighthouse window…
And then from high atop the island of Bermuda…
And a view up into the life-giving sky above…
But first…let us take a selfie
Now for that incredible, 180-ish steps to the top view into the big bad sky…
Sailing, It Takes Me Away
In conclusion, I am sold. Convinced. Obsessed with cruising. I've given myself the permission to live unapologetically with care, compassion, love and good vibes that permeate from deep within as opposed to being filled by those things that decide to ricochet off my person when it works for the ricocheting. At sea, I feel most capable of consciously rejecting or absorbing the energies that are brought my way. Whether that's a thought, a person, a life decision, or a career pivot, I am swept away in the rough and smooth current of the ocean.
It is infinitely unapologetic and I think we could all take a few cues from it ourselves.