I've always wanted to master a "natural" makeup look. That is until I realized that the natural makeup look meant I would be spending 20+ minutes in front of the mirror with gels and creams and brushes and sponges and powders. I ditched the idea like a bad habit.
Once I became a mom who, on rare occasion, left the house to participate in the world outside of diapers and toy trucks, I wanted to look fresh, but not overdone. I looked pretty overdone the first few times I followed a YouTube tutorial about how to contour. It was pounding my face in all the wrong ways. You can't blame a gal for trying.
I'm almost nine years out from going overboard for a quick trip to Trader Joe's and feel like I've finally mastered a super simple, five-minute makeup routine. Here's what I use to make it all happen:
THE BASE-ICS FOR ON-THE-GO


Beyond Perfecting™ Foundation + Concealer by Clinique
This stuff is a heaven send. It does a bang up job of covering the late night bags under your eyes without needing to fiddle with ten different products. I have a really oily completion too (thank you, Italian genetics) and this formula doesn't slip, slide or make you look shiny like a disco ball by lunchtime.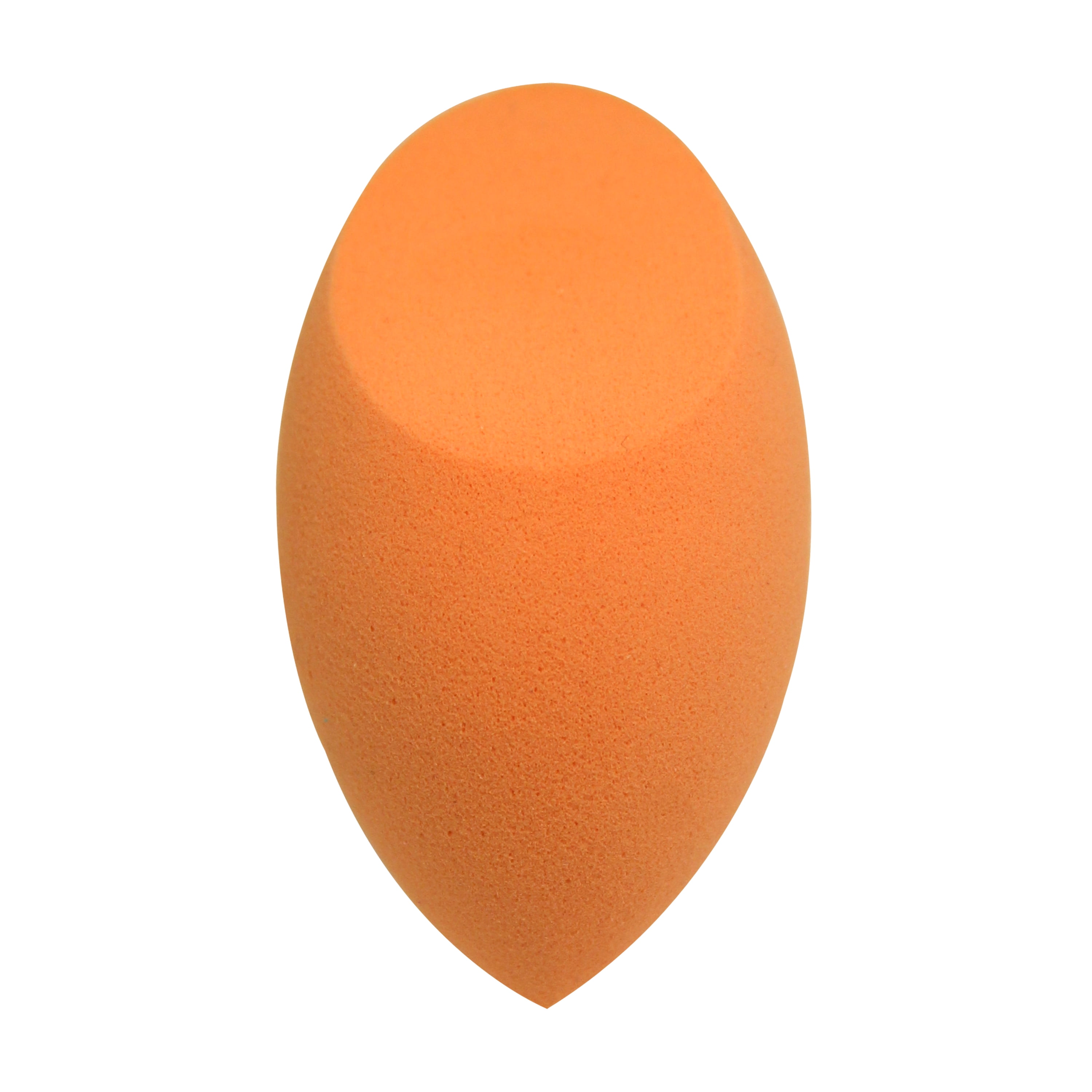 Miracle Complexion Sponge by Real Techniques
For no other reason that being the more cost effective option compared to the beautyblender, I am in love with the power of this makeup sponge. This one makes applying that 2-in-1 foundation a breeze, giving you great, even coverage. That's something I think most all moms can get behind when they need to feed their families. I also hear that there is no nutritional value in sponges.

Double Duty, Wet and Dry Pressed Powder by Ulta
I've used this powder to set my foundation for what seems like a billion years. It's the only powder I've found that doesn't cake with my oily skin. Plus if you need a little extra something, something in the coverage department (i.e. dastardly adult acne), this pressed powder can be used with a bit of water on a concealer brush with great results.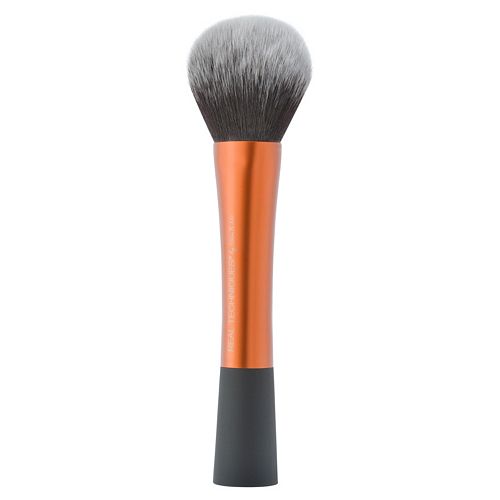 Powder Brush by Real Techniques
This powder brush is big, fluffy, soft and inexpensive. Enough said, amirite?
THE POPS OF COLOR

Glow All the Way Ombre Blush by Hard Candy
This ombre blush gives me just the right amount of flush to my cheeks without looking like I'm about to join the circus. It's a soft hue and a dreamy sheen that really, truly makes you glow.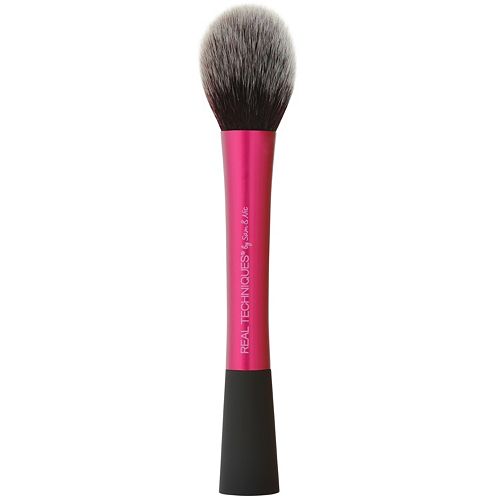 Blush Brush by Real Techniques
I'm pretty much a Real Techniques tools die-hard if you couldn't tell by now.

Chocolate Bon Bon Eyeshadow Collection by Too Faced
I love this eyeshadow palette for two reasons: it's the perfect collection of matte, shimmer and glitter shadows and it smells like chocolate. I typically use one swipe of Mocha across my lid to add a bit of depth and I'm set.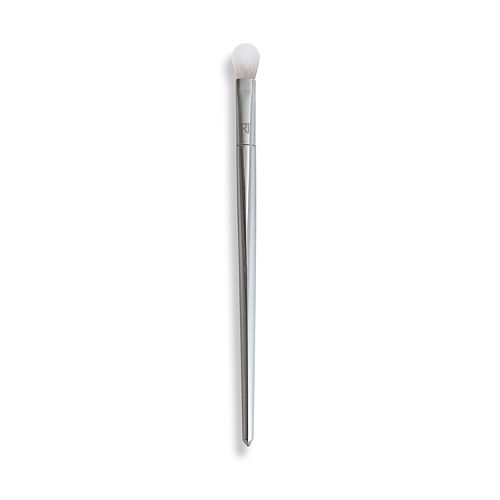 Bold Metals Collection 203 Tapered Shadow Brush by Real Techniques
I swear by this brush for any eye look. It does such a stellar job of placing the shadow gently onto the lid even if you're cursed with a heavy hand like myself. Pro tip: Holding your shadow brush near the end of the brush gives you a much lighter application because it's near impossible to press hard thanks to physics and science. You're welcome.
THE FINISHING TOUCHES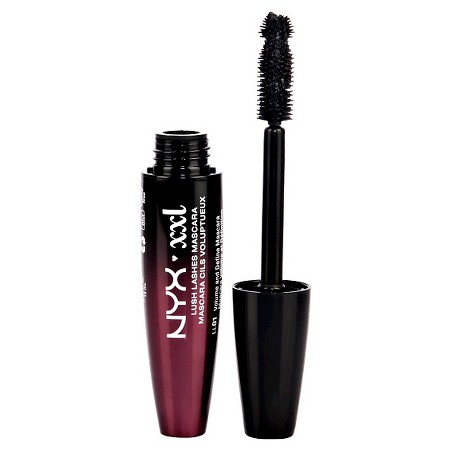 Lush Lashes Mascara in XXL Black by NYX
I've been blessed with long lashes, thank god, but sometimes I still want a big, voluminous lash without needing to apply false lashes. Also it's impossible to apply fake lashes in anything less than 19 days, from my experience. I love the formula of this mascara. One coat makes your lashes look super luxurious and it doesn't flake throughout the day. A great solution too since we're being speedy and not adding eyeliner. This stuff gives that pop to your eyes.

Liquid Suede Lipstick in Soft Spoken by NYX
This is my favorite grab and go lip color. I have an olive skin tone so the subtle depth compliments that really well without looking like I'm wearing a bold lip. The application wand is flexible too so putting the stuff on your lips, for a pseudo-novice like myself, pretty fool proof.
---
Some of the products featured in this post were sent to me for potential review.