This week, over on YouTube, I asked you guys what you wanted to know about computers and this is some of the crap that you came up with.
Should I get a desktop, laptop or tablet?
Why do computers piss me off so much?
What do 'bytes' even mean?!
Be sure to head over to the video on YouTube to ask your questions on next week's topic: DADS. (I'll likely have Steve help me answer your questions since he's a pseudo-expert in the field.)
Here's a spoiler GIF of me telling you to burn something with fire: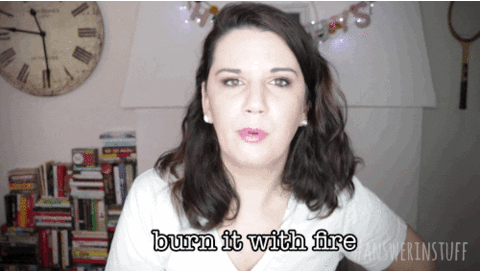 ---

I usually know so much about so many things. As you can tell by this video about Star Wars.
Subscribe to SHUGGILIPPO on YouTube so you don't miss these gems every Tuesday.