I recently had the pleasure of sitting down with the cast and crew of the upcoming Marvel Universe film, Doctor Strange, hitting theaters on Friday, November 4. Which was clearly not the most terrible way to spend a brisk, fall morning if I'm being honest.
As I listened on as Benedict Cumberbatch (Doctor Stephen Strange), Rachel McAdams (Christine Palmer), Tilda Swinton (The Ancient One), Benedict Wong (Wong), Mads Mikkelsen (Kaecilius), Director Scott Derrickson, and Producer Kevin Feige shared what it was like to bring this classic Marvel Universe comic to life, I couldn't very well keep all the fun tidbits to myself.
Here are 10 fun facts from the cast and crew of Marvel's Doctor Strange:
1. They pushed back.


No one pushed anyone else. Calm down now. As Kevin and Scott shared, the studio agreed to push back the start of filming to secure Benedict Cumberbatch as the iconic, Doctor Stephen Strange. A move that proved to be flattering and a wee bit of pressure for Cumberbatch to "do a good job and fulfill the promise they've shown you".
2. It's like joining the circus.


Tilda equated being brought into the Marvel Cinematic Universe to being asked to join the circus in that, "You get invited to be the bearded lady or the painted gentleman or something and you may have a chance in the future to play with a clown or learn a bit of trapeze or work with the ponies with the plumes." This really is the perfect way to describe it. "Everybody's so psyched" that it feels like a lucky break for everyone under the big top.
3. Years and years of preparation.


It was quite unanimous among the entire cast that being a part of this film essentially justified the time they spent as children, becoming more and more enamored with the Marvel Universe. It's not every day that what you'd stay up late reading under your blanket with a flashlight turns into a fantastical opportunity to bring characters in the book to life.
4. The goal was oddity.


In an effort to keep the film fresh, innovative and avoid falling into a "cinematic formula", Director Scott Derrickson made it a goal to have the set pieces for Doctor Strange be "the weirdest set piece in any other movie". He wanted those pieces to be refreshing and for the use of visual effects to step outside the standard mass destruction we so often see in these types of movies.
5. Like being a kid on Halloween.


Becoming Doctor Strange was no typical "getting into character" moment for lead, Benedict Cumberbatch. Because he had been so enthralled with Strange's origin story and where he would ultimately lie in the Marvel Cinematic Universe, Benedict's "superhero moment" came upon quite unexpectedly the first time he transformed into Doctor Strange. Filming one of the awesome scenes, running down Fifth Avenue in New York City, was the second real moment it hit home, the magic of embodying this character.
6. Tut-tut. It looks like hand work.


One of the most visually stunning aspects of the movie is the iconic hand work, called tutting. Tilda shared that the film hired a proper master, J-Funk, to choreograph and train the cast to accurately tut. Benedict chimed in to offer that he'd need to practice in the mirror first. And even with all that precise instruction, Scott found himself saying "great, Tilda, just lower, lower, so I can see your face. Lower, okay."
7. Following in mom's footsteps.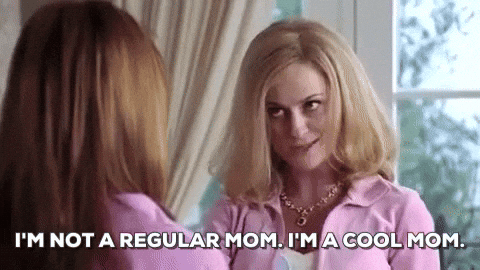 It was fascinating to learn that Rachel McAdams' mother is a nurse, a gene Rachel admits she did not inherit…which is why "she's sitting here right now". While not doing a lot of the hand work choreography it was a pleasure for her to get the chance to learn about what her mother does. She had the opportunity to shadow a brilliant, female neurosurgeon and learn from one they had on set. And while she passed on the chance to take an evac helicopter because she's a "terrible flyer" everything else was super fascinating. Plus she got to wear scrubs to work every day. Hello, comfortable!
8. Stocking the shelves.


While filming in full Doctor Strange costume, Benedict and Scott made their way into a comic book store in NYC to have a little fun. The duo shared that they made their way inside and everyone inside was in pure disbelief that it was really happening. Doctor Strange just mosied right into a comic book store. Benedict joked with the store owner saying that "if the film doesn't work out, I'll come and stack the shelves for you". Rumor has it there is a video of this momentous occasion and we can only hope that someday it hits the internet. How fun is that?!
9. Getting from here to there.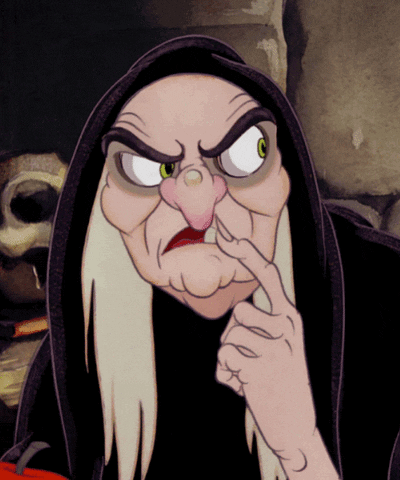 You'll have to check out my review of the film for a giveaway about this powerful piece of writing in the film, but there's a moment when Stephen Strange asks The Ancient One "how he gets from here to there". Benedict Cumberbatch had a difficult time pinning down a single person in his own craft whom he ponders that very inquiry. He admitted that it would make it much simpler to answer, but the truth is he finds himself fortunate to have the opportunity to work with a whole cast of them almost every job. Those in the Doctor Strange cast being no exception.
10. Free your mind.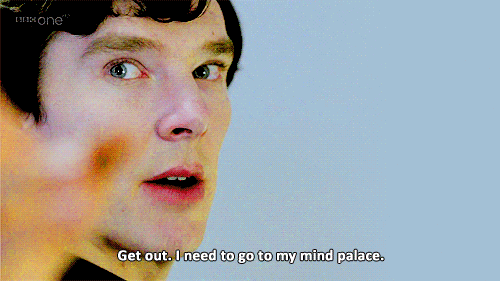 Personally, one of the most prominent messages in the storyline of the film, is the power of mindfulness and our ability to change our reality, our perspective with a practice in presence. Tilda and Benedict echo this sentiment sharing that the originating era of the Doctor Strange comic, the 1960s, was such a time of this prevalent message in society and pop culture. Going on to say that we must reinvent the wheel slightly instead of simply replicating it. And also that doing so, freeing your mind of ego and fear, for the good of other people is a "very, very good thing", according to Benedict.
I strongly encourage you to make a point to see Doctor Strange, in theaters everywhere Friday, November 4. It is a superhero movie like you've never seen before.
For the latest news follow Doctor Strange on Twitter and like the Doctor Strange Facebook page.